---
Establish effective cyber risk management for your organization with THREATSIGN!
Cleaning hacked website up under a time constraint made easy - pinpoint malware and suspicious activity faster with detailed code snippets. Find more information on the potentially suspicious code, security issues and unauthenticated changes on your site, in one place.
Quttera offers its malware solution for websites as hosted software services. This website security monitoring & malware alerting solution does not require setup, installation, and maintenance. Customers can access it from any computer or mobile device through a web browser. We work with any hosting and Content Management Systems (CMS) out there.
THREATSIGN! brings cost-effective yet a professional web-based platform that features: comprehensive malware scanning of websites to analyze in-depth each and every file, malware and blacklisting reporting, monitoring statistics and security metrics, malware and blacklisting removal with a click. THREATSIGN! infrastructure was built with flexibility and power to support bulk scanning of websites and links to scale for large scan volume as required by Web Hosting, Ad Networks, IoT and similar big data customers and partners. Small and medium businesses in over 32 countries choose THREATSIGN! as a website anti-malware solution to protect their websites and online reputation from ransomware, malvertising, backdoors and other cyber threats.
Save time and resources with real-time detection of shell-codes, obfuscated JavaScript, malicious iframes, traffic re-direct and a full spectrum of other online threats.
---
With THREATSIGN! website anti-malware monitoring you can:
Prevent your website from getting blacklisted by Google, Yahoo and others
Avoid malvertising and protect your online reputation
Detect 0-day security threats with non-signature based technology
Receive instant notifications and malware scanning reports
Manage real-time & on-demand website security scan via user dashboard
Get website malware cleanup & hacking remediation by experts
Enable proactive security for your website by blocking the cyber attacks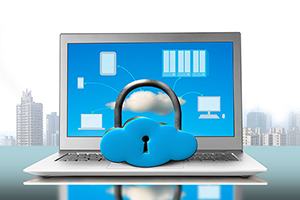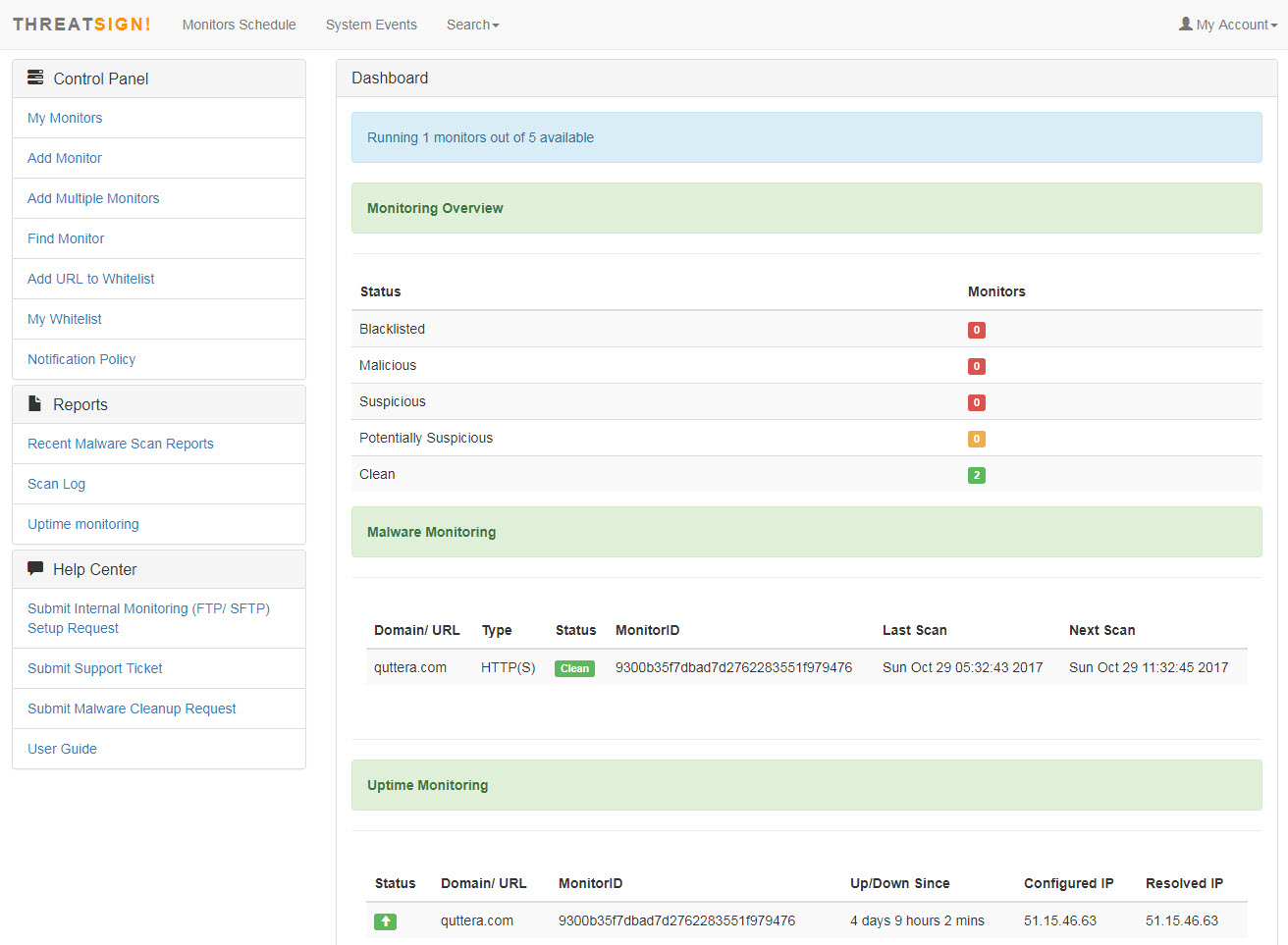 THREATSIGN! dashboard UI screenshot.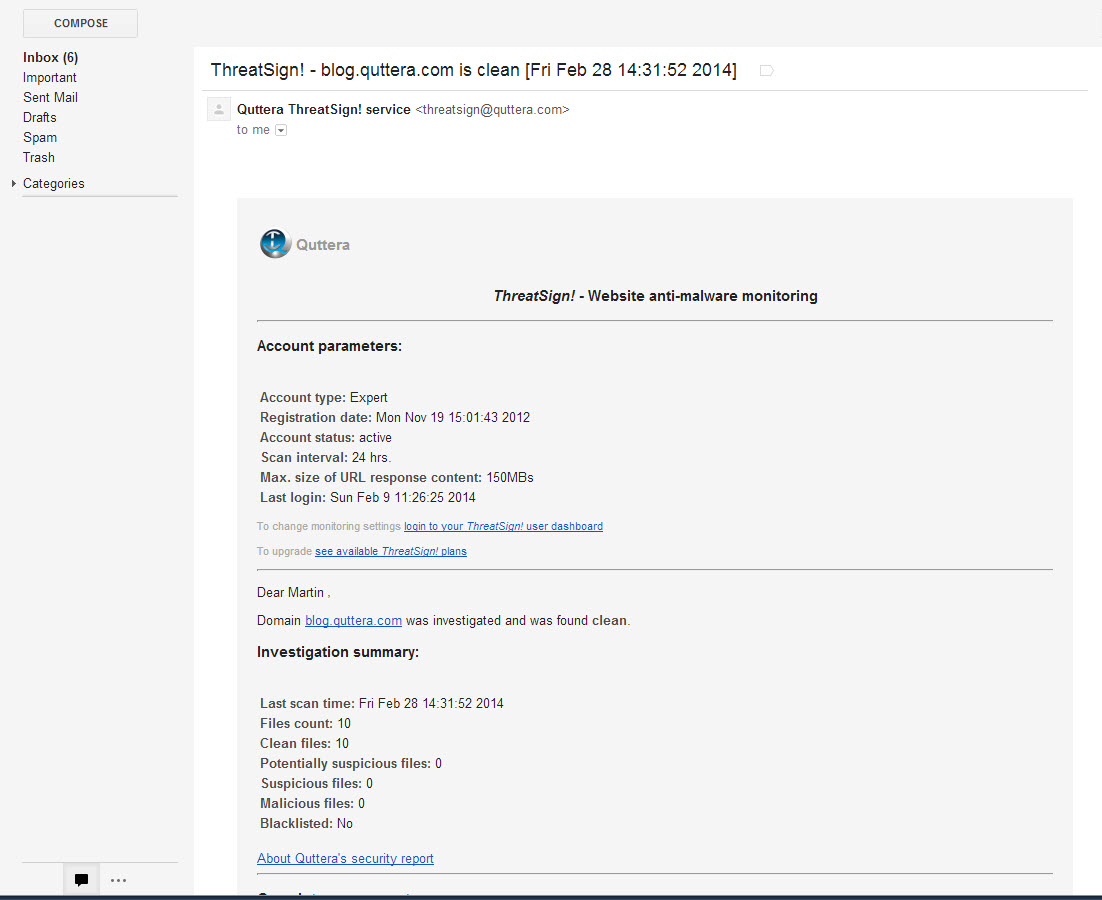 THREATSIGN! site scan email report example.