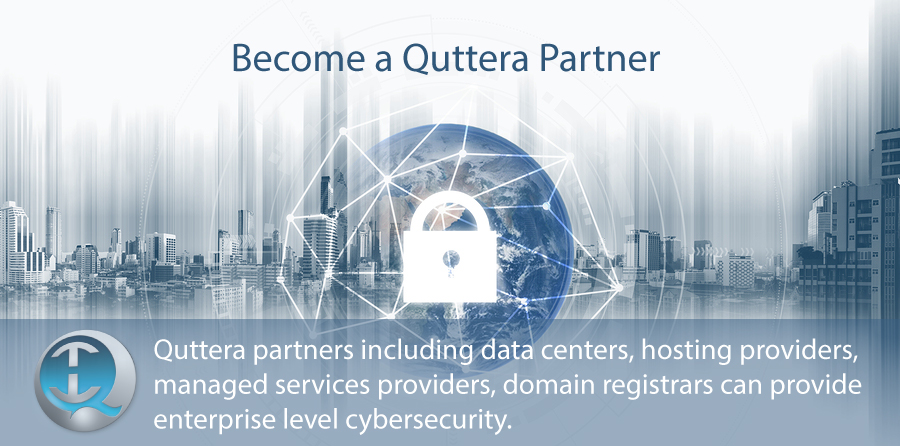 ---
Are you looking for new ways to deliver Web and IT security to your customers? We offer on-premise, and cloud-based customize solutions that easy to manage and quick to implement.
Quttera web malware scanning engine accessible via a simple programming interface and incorporates scanning technologies into almost any applications. It integrates proprietary and patented domain (URL/content) filtering scanners and industry-leading, multi-layered pattern based and heuristic technologies for fast, precise and reliable content scanning services.
On top of that, we are open to new business ideas, complementary products and technologies as well as plain commercial agreements that serve the needs of our users, community, and business. If you have an idea that doesn't fit our existing partnership programs please send an email to contactus@quttera.com and we would be glad to discuss it.
Some of our partners are:
CERT-EE Estonian Information System Authority

---
CERT-EE, established in 2006, is an organisation responsible for the management of security incidents in .ee computer networks. It is also a national contact point for international co-operation in the field of IT security.
GamaSec

---
GamaSec was developed for the detection of website vulnerabilities and data breaches of highly-sensitive military and government entities. GamaSec scanning solutions are built on next-generation artificial intelligence technologies that penetrate deeply with surgical precision within the application layers.
VirusTotal

---
VirusTotal, a subsidiary of Google, is a free online service that analyzes files and URLs enabling the identification of viruses, worms, trojans and other kinds of malicious content detected by antivirus engines and website scanners. At the same time, it may be used as a means to detect false positives, i.e. innocuous resources detected as malicious by one or more scanners.
VirusTotal's mission is to help in improving the antivirus and security industry and make the internet a safer place through the development of free tools and services.
PCrisk

---
PCrisk.com is all about computer security. PCrisk main priority is keeping their readers informed about latest Internet threats and providing easy to understand removal instructions for the most prevalent security infections.
URLVoid

---
URLVoid is a free service developed by "NoVirusThanks Company Srl" that allows users to scan a website address with multiple website reputation engines and domain blacklists to facilitate the detection of possible dangerous websites, used to distribute malware and spyware or related to fraudulent activities.
---
Partnership Opportunity Inquiry »
Web Malware Scanner API Partnership»
Threat Intelligence Data Feed »
Web Malware Scanner SDK Partnership »
Partnership Opportunity Inquiry »
Threat Intelligence Data Feed »
Web Malware Scanner API Partnership»